Romance Tours
Tour Reservation Form
Order Addresses Now
New Profiles
Fiancee Visas
Foreign Women's Profiles
Foreign Women with new photos
Russian women
Ukraine women
Latin women
Asian women
Search Engine
Search By ID
Express Mail
Call Her NOW!
Send a Gift
St Petersburg Apartments
Kiev Apartments
Odessa Apartments
Cartagena Apartments
Russian Visas
Visas & Airfare
St Petersburg Hotels
Kiev Hotels
Cartagena Hotels
San Jose Costa Rica Hotels
Foreign Women-US City Kit
Auto Updates
Customer Service Survey
Win
Top 1000

Foreign Women's Registration
Your Opinion
Terms∓Conditions

French language

Italian language
MTV Features
About Us
FAQ's
How to use our service
Fiancée Visa information
Letter writing tips
Some good advice
Service Testimonials
Tour Testimonials
Interview
Most recent engagements
Helpful utilities
Vinnitsa apartment
This apartment is available ONLY to Euro Club clients.
Please click here for information on the Euro Club.
Vinnitsa 1 Apartment [V1],(50m sq)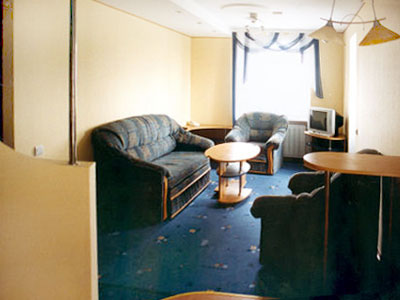 This Vinnitsa Ukraine 2 room air-conditioned remodeled apartment is located in the very heart of the city across from the central park and just minutes away from supermarkets, restaurants, clubs the theater and cinema.
The apartment has 2 elevators for easy access and a large balcony with a great view of the river and city center. Modern fully equipped kitchenette.
The Deluxe master bath offers a Jucuzzi tub, beautiful tile and modern fixtures. Bedroom has queen size bed.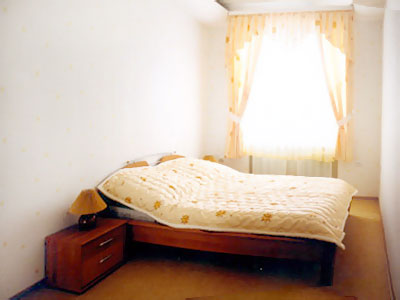 Amenities include:
self-contained hot water heater,
Satellite TV (BBC, Eurosport, music channels),
VCR player,
Stereo,
Internet access,
telephone local access,
washer,
sofa bed.
Apartments for Rent
Russian Apartments for Rent Colombian Apartments for Rent
Ukraine Apartments for Rent
1st and last

7320 N Dreamy Draw Drive
Phoenix, Arizona 85020
(602) 553-8178
FAX (602) 468-1119

Contact Us



THIS PROGRAM IS THE SOLE PROPERTY OF 1ST AND LAST AND MAY NOT BE COPIED IN ANY WAY OR FORM WITHOUT EXPRESS PERMISSION FROM 1ST AND LAST.

© COPYRIGHT 1996-2023 - ALL RIGHTS RESERVED.
Member Area
Tour Dates and Prices
Latin Tour Dates
Asian Tour Dates
Testimonials
Video testimonials
Compare Tours Now!
Recent Tours Photos
Your Tour Experience
Three Socials
The Hospitality Suite
Russian Travel Guide
FAQs
Items To Consider...
Reservation Form
St.Petersburg-Novgorod
Kiev-Vinnitsa
Crimea
Volgograd
Dnepropetrovsk
Cartagena
Barranquilla
MedellinNEW!
Peru
Machu-Picchu
Costa Rica
ThailandNEW!
PhilippinesNEW!
Donetsk
Kharkov
Odessa-Kherson
Krivoy Rog
Nizhny Novgorod
MultipleCities